Silicone Hose Products from manufacturer with wholesale price
At Kinglin we pride ourselves in the customization of silicone hose based on our customer requirements. Our trained engineers and technicians can take concepts from darwing to first article in as little as two weeks. Our on site tool design lab allows us to maintain flexibility and an industry leading protyping leadtime. Custom silicone hoses require a quote that normally takes 3-5 business days to complete.
Discover an extensive range of silicone hose car kits designed to enhance your car's engine performance. Opting for silicone hoses offers a perfect blend of functionality and aesthetic appeal. With over 300 applications available, our kits cater to a wide range of popular car models, providing reliable replacements for original hoses. Immerse yourself in a plethora of options as our silicone hoses come in numerous colors, patterns, and even offer customized logos upon request. Whether you desire vibrant colors or unique designs, we offer complimentary customization services to meet your specific preferences.
Rest assured, our high-performance construction guarantees unwavering component reliability, even for modified engines. Our silicone hose kits excel in tolerating significantly higher temperatures and pressures than their original counterparts, ensuring durability and longevity.
Are you in need of high-quality, reliable hoses for truck's engine system? Look no further! We are thrilled to offer an extensive collection of silicone hoses specifically designed for trucks.
Why choose silicone hoses? These hoses are renowned for their exceptional performance and durability, making them the preferred choice for truck owners and operators worldwide. Engineered to withstand demanding conditions, our silicone hoses can handle elevated temperatures, increased pressure, and the rigors of heavy-duty applications. our hoses are compatible with a wide range of truck models, ensuring a seamless fit and reliable performance.
Our silicone heater hose is one of the higher quality products in the industry. The product has perfect after-sales service and quality wholesalers can get the billing period. Get wholesale price immediately.
Main Types Of Silicones Hoses By KINGLIN
Silicone Hoses are made from silicone rubber, which is a synthetic rubber material made from silicon, oxygen, and other elements. KINGLIN, as leading silicone hose manufacturer in China, we may produce and supply high quality silicone hoses in 3 types:
1. Universal Silicone Hose
KINGLIN always provides quality universal silicones, in meantime, it also includes silicone hose kit, truck silicone hose, silicone straight hose, silicone elbow hose, etc.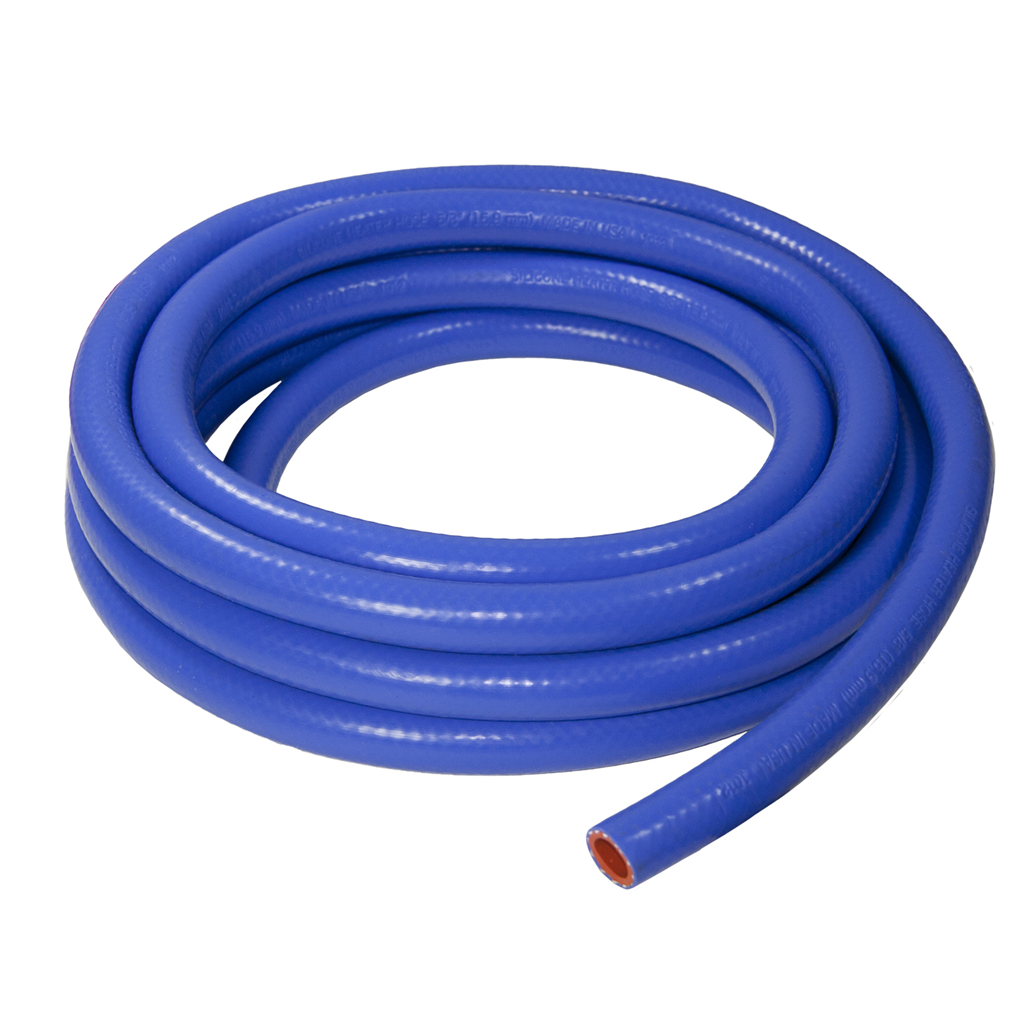 2. OEM Silicone Hose
Among overseas buyers, there are many well-known pipe manufacturers or local brand sellers. We provide OEM Silicones Hose to meet the needs of these sellers. We already cooperate successfully with customers about silicone hump hose, silicone reducer hose, silicone heater hose, etc.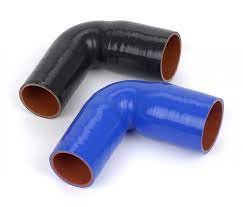 3. Custom Silicone Hoses
As leading silicones hoses factory, we produce many types of silicon pipes. Additionally, we provide customized service in manufacturing high-performance silicones hose, fuel resistant silicone hose, metal ring silicones hose, special reinforced silicone hoses, etc for oversea customers.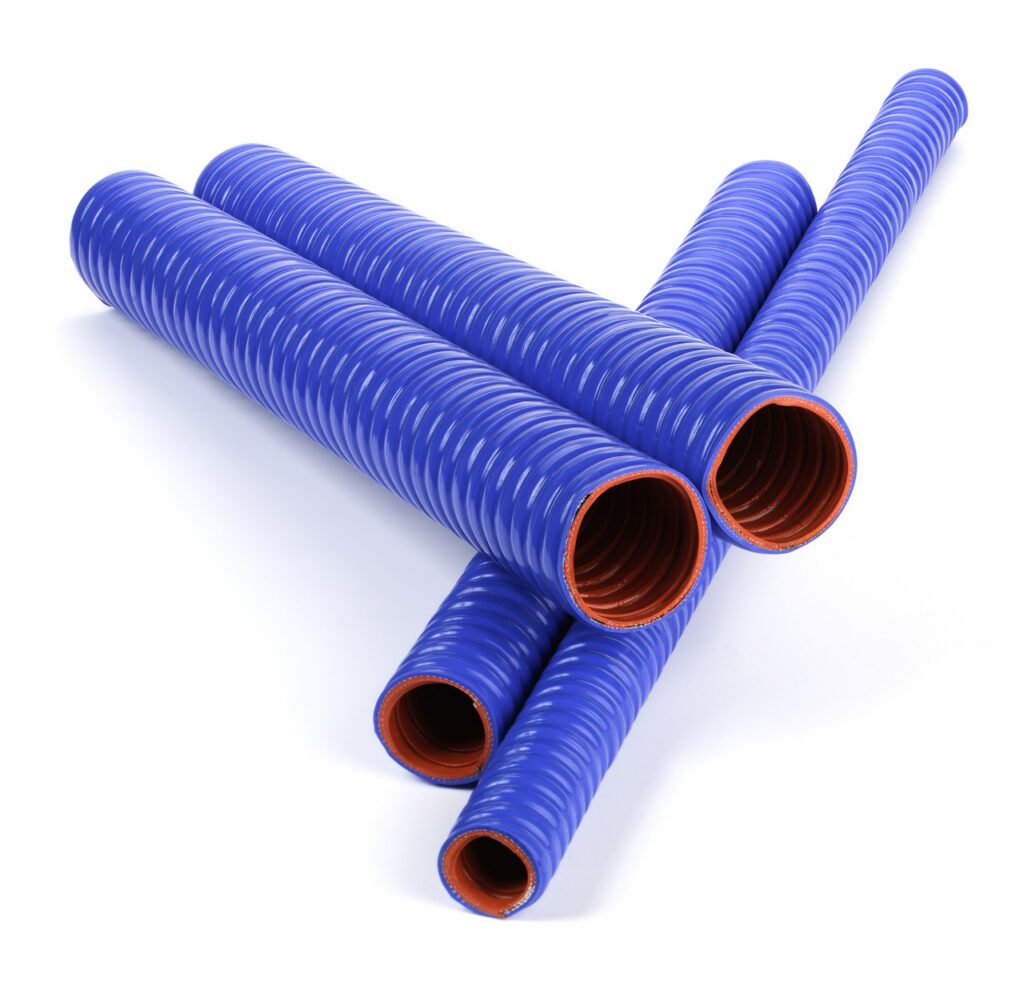 Specifications Of All Types Of Slicone Hoses From KINGLIN
1. Universal Silicone Hoses:
Material
• Inner Tube: Platinum-cured silicone
• Reinforcement: Fiberglass or polyester fabric
Temperature Range
• Continuous Use: -60°C to 200°C
• Intermittent Use: -60°C to 300°C
Pressure Rating
• Vacuum to 100 PSI as standard
• Higher pressure ratings up to 500 PSI optional
Compliance
• Meets SAE J20 and DIN 73379 standards
• AMS-DTL-23053 approved grades available
2. OEM Silicone Hoses:
• Our current capabilities include custom tooling design and manufacture
• Professional silicone hoses experts for product design
3. Custom Silicone Hoses:
• Dimension may produce according to customers demand
• Hose thickness always satisfy oversea buyers requirement
Applications Of KINGLING Silicone Hoses
Our silicone hoses, rubber hose and rubber seal KINGLIN manufactured, are widely used in modification vehicles, commercial cars, trucks, military vehicles, industry and agricultural machines.
Outstanding Advantages Of KINGLIN Silicone Hose Manufacturer
• With over 10 years of manufacturing experience.
• Our factory covers 36,000 square meters with skilled team of over 160 people.
• Full-time in-house quality inspection after rubber seal fabrication and finished goods testing and validation
• KINGLIN silicone hoses meet or exceeds the SAEJ20 standard.
• KINGLIN silicone hoses strictly adherence to high quality standards of ISO 9001:2015.
• We produce silicones hose with ISO9001 quality management system as lean production.
• Again, our silicone hoses also match the another global standard as IATF 16949:2016.
• Our substantial monthly production capacity surpasses 400,000 pieces, enabling us to reliably meet high volume orders and fulfill customers' needs.
• Timley delivery is also important point to satisfy customers' demand.
KINGLIN May Offer Sales Service
• 3D printing inspection tooling makes inspection more accurate. At the same time, the product warranty period is one year.
• Professional product design and development team, support OEM/ODM.
• CAD, CATIA, UG and other professional software can meet the individual needs of oversea customers.
• Our factory supports the free development of new products, and free samples is possible to check the quality.