3 inch 90 degree silicone elbow
| | |
| --- | --- |
| Brand | Kinglin |
| Color | Blue |
| Item Weight | 0.01 Ounces |
| Maximum Pressure | 245 Pound per Square Inch |
| Nominal Wall Thickness | 4 mm |
3 inch 90 degree silicone elbow Intercooler Coupler Turbo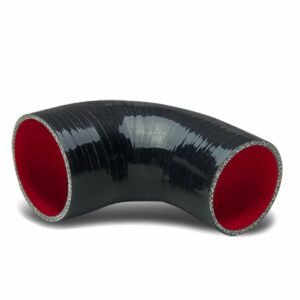 The 3 inch 90 degree silicone elbow intercooler coupler turbo boasts several notable features that contribute to its exceptional performance. Upgrade your intercooler system and optimize engine performance with this type of silicone elbow intercooler coupler turbo. Its exceptional features, including optimal airflow, high-temperature resistance, and durability, make it an indispensable component in turbocharged engines.
Experience improved turbocharging efficiency, increased power output, and enhanced overall performance with this reliable and versatile coupler turbo. Take your automotive performance to the next level with the 3 inch 90 degree silicone elbow intercooler coupler turbo.
Features of Kinglin's 3 Inch 90 Degree Silicone Elbow
Premium Silicone Material:
Kinglin's 3 inch 90 degree silicone elbow is crafted from high-grade silicone material, ensuring exceptional durability, heat resistance, and flexibility. It can withstand extreme temperatures, making it suitable for demanding automotive and industrial applications.
Precise Design:
The silicone elbow is meticulously designed with a 90-degree angle, allowing for easy installation and proper alignment in tight spaces. Its precise dimensions ensure a perfect fit and efficient flow of fluids or gases.
Reinforced Layers:
Kinglin's silicone elbow incorporates reinforced layers that enhance its strength and resistance to pressure, ensuring reliable performance under high operating conditions.
Benefits of Kinglin's 3 Inch 90 Degree Silicone Elbow
Excellent Performance:
The high-quality silicone material, combined with the precise design, ensures optimal airflow and efficient fluid or gas transfer. This results in improved performance, increased horsepower, and enhanced overall system reliability.
Versatility:
Kinglin's silicone elbow is suitable for various applications, including automotive, marine, industrial, and more. It is compatible with coolant systems, intercooler connections, turbocharger systems, and other setups that require reliable and durable silicone hoses.
Longevity and Durability:
Kinglin's commitment to quality ensures that their silicone elbow is built to last. It resists degradation from chemicals, oils, and UV exposure, ensuring long-term durability and reliability.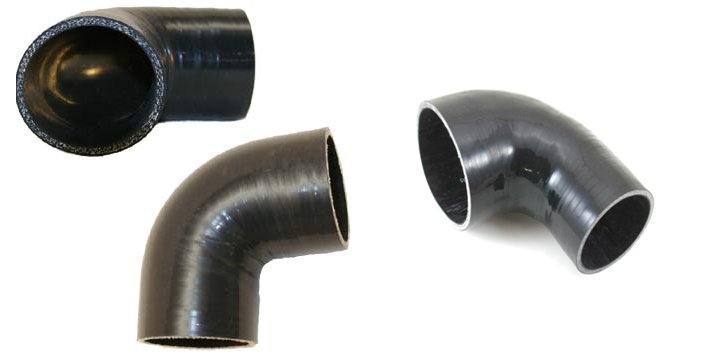 About this item
 4mm Thickness 3-Ply Nylon for Strong Reinforcement

 Withstands Operating Temperatures from -65F to 500F Degrees Fahrenheit

 Working pressure 80 psi / Burst pressure 245 psi

 Inlet / Outlet: 3″ / 3″

 Universal Application for Connecting Turbo Piping or Intake Piping
Kinglin's Customer-Centric Approach
Kinglin prioritizes customer satisfaction and strives to provide exceptional service at every step. Their customer-centric approach includes:
Customization: Kinglin offers customization options for their silicone elbow, allowing customers to tailor the product to their specific requirements.
Quality Assurance: Rigorous quality control processes are implemented to ensure that every silicone elbow meets or exceeds industry standards.
Timely Delivery: Kinglin understands the importance of prompt delivery and ensures that products are shipped in a timely manner to meet customer deadlines.