| | |
| --- | --- |
| Brand | Kinglin |
| Material | Silicone rubber |
| Color | 10mm x 13mm (3/8″ID x 1/2″OD) |
| Nominal Wall Thickness | 1.5 month |
| Outside Diameter | 0.5 Inches |
| Product Dimensions | 120″L x 0.5″W |
10mm silicone tubing-Your Solution for Diverse Applications
Silicone tubing is a fundamental component that finds its application in a multitude of industries. The 10mm silicone tubing, in particular, offers a balance between flexibility, durability, and size, making it a sought-after choice for various purposes.
The 10mm silicone tubing strikes a balance between sufficient flow capacity and space efficiency. Its flexible yet resilient nature ensures easy maneuverability while maintaining structural integrity even in challenging environments. Versatile 10mm Silicone Tubing: Your Solution for Diverse Applications!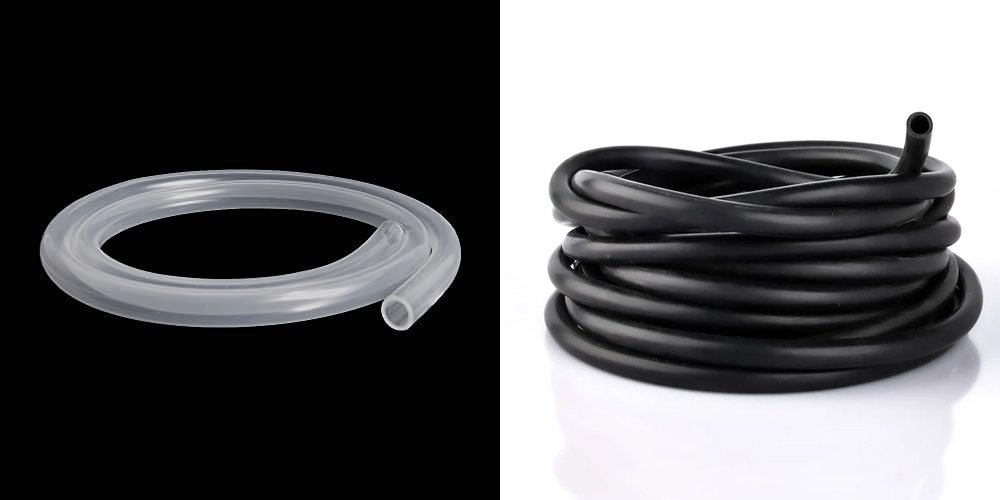 Features of 10mm silicone tubing
Optimal Diameter for Flow and Space
Temperature Resilience and Stability
Flexibility and Durability
Biocompatibility and Medical Applications
Chemical and Engineering Versatility
About this item
 Food grade, soft, flexible, and durable silicone tubing.

 Silicone Tubing`s Size. The inside diameter(ID): 10mm(3/8 inch), the outside diameter(OD): 13mm(1/2 inch). The thickness of the tube is 1.5mm. Length: 10 ft.

 High Temperature Silicone Tubing. Temperature: -20-200℃. It can work under mashing, boiling temps, boiling wort, hot water, etc. UV resistant, gases and moisture resistant.

 This food-grade silicone tubing will come with 2pcs stainless screw clamps & a silicone tubing, which resists corrosion. Not suitable for siphon

 This silicone tubing is widely used for homebrew and beer lines, kegerators, winemaking, milk and food handling and processing, pumps, etc.

Specification
| S.NO | P/N | ID1 | ID1 | WALL | PLY |
| --- | --- | --- | --- | --- | --- |
| | | mm | Inch | mm | |
| 1 | SH8 | 8 | 5/16 | 3.5-4.5 | 1-2 |
| 2 | SH10 | 10 | 3/8 | 3.5-4.5 | 1-2 |
| 3 | SH12 | 12 | 1/2 | 3.5-4.5 | 1-2 |
| 4 | SH14 | 14 | 9/16 | 3.5-4.5 | 1-2 |
| 5 | SH16 | 16 | 5/8 | 3.5-4.5 | 1-2 |
| 6 | SH19 | 19 | 3/4 | 3.5-4.5 | 1-2 |
| 7 | SH22 | 22 | 7/8 | 3.5-4.5 | 1-2 |
| 8 | SH25 | 25 | 1 | 3.5-4.5 | 1-2 |
| 9 | SH28 | 28 | 1 1/8 | 3.5-4.5 | 1-2 |
| 10 | SH32 | 32 | 1 1/4 | 3.5-4.5 | 1-2 |