V-shaped PU Foam Seal Strip Door Weather Stripping
| | |
| --- | --- |
| Weight | 0.04 kg |
| Product name | PE Coated Polyurethane Foam Seal Strip for Wwindows andDoors |
| Material | Coated PE film, main PU foam, self-adhesive, PP skeleton |
| Size | Can be customized |
| Color | Black,white,gray,brown,or as your requirement |
PU foam seal strip
Coated PU foam seal strip is made from PU foam with high rslnce, PE film, pp skeleton, strong sel-adhesie tape, As a praduct can instea in wool weatherstrip and rubber seal strip, it has much more excellent performance.
The sealing and sound insulation performance are both better than other seal strips, and it has a long time service life, not easy to age. The open cells foam make sure that when the window or door is closed, it can turn thin and leak tight that seal the gaps better. The most important point is it has a gorgeous surfaces, so it is very popular in Europe and America countries.
Due to Transportation, Weather Stripping Door Seal Will Have Creases, But Which Will Not Affect The Sealing Function of The V-Shaped Seal to The Door, and The Creases Will Automatically Rebound Over Time.
There are two types: sef-adhesive type and slotting type.
We supply sealing strips for automobile, building doors and Windows, etc.
which are mainly used in sealing door and window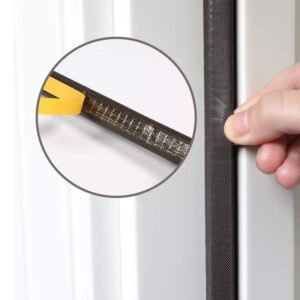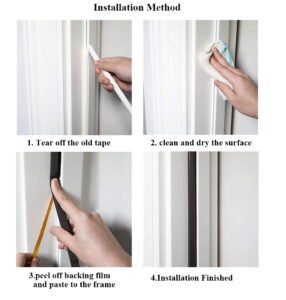 1. Superior heat preservation and energy-saving performance, reduce 10%-15% of thermal lsses
2. Excellent sound insulation
3. With the backing adhesive tape, it will not fall off for long-term use
4. With surface coating, good resistance to abrasion, aging, uv and water erosion
5. With about 20 years production experience, our products quality will be guaranteed and it can provide a excellent seal for the application.
6. It provide excellent sound insulation, noise reduction and superior heat preservation, energy-saving performance. 7. Many colors: white, light gray, brown, black, silver gray.
foam seal strip FAQ
Q: What's the Delivery Time?
A: Usually, It's 15 days to 20 days. Please Confirm With us before Order.
Q: Can you produce customized goods ?
A: Yes, the size, diameter and length can be produced as per client's requirements.
Q: Can you print words on products as per client's requirement?
A: Yes, make label according to your exact requirement
Q: Do you accept OEM?
A: Yes, OEM is available.
Q: How can you guarantee the quality or any warranty?
A: If have any quality problems during use, all the products can be returned or according to consumer's requests.
Any More Questions Please Feel Free to Contact Us. Thank You.