Top seal manufacturer, specializing in the production of rubber seal strips, PVC seal strips, and silicone seal strips, if interested in our products,
Auto PVC Seal Strip Product Presentation
Each metal clip/plate is fixed in its channel and forms a flexible and durable spine structure.
The strip is metal lined and it has 4 1mm inner hook-type grippy lips/grippers in the U-shaped channel which attach very strongly to the surface and provide secure fitment. Also, the flexible metal clips clamp to the door edge very strong and protect from heavy damage, deep cracks, and deep paint chips.
The strip is both flexible and elastic, strong and durable.
Waterproof and washable
It makes those ugly, nasty door edge paint chips disappear quickly and dress up the vehicle.
Auto PVC Seal Strip Product Parameters
Super fast and easy to install
(do not require special skills or tools (ie rivets, screws, glue, etc), push-on installation, just push and rubber grippers and metal clips will hold tight)
Auto door edge guard installs along the auto door edge to protect the painted surface.
Best way to protect your car door edge from chips and scratches!
Auto PVC Seal Strip Product Application
This strip is suitable for all kinds of door edges, cars, vans, pickups, buses, trucks, lorries, campers, etc.
For exterior and interior use, domestic use, residential doors, offices, building constructions, in the garage, sealing, protecting, decorating, and coating different kinds of sheet metals, profiles, panels, appliances, devices, thin covers, lids, shelves, etc. It is suitable for different glazings, mirrors, and glasses which can be edged and protected from being chipped due to its metal clips inside or to avoid cut injuries.
This strip does not have an adhesive bead in the U-shaped channel so it allows being fitted and then removed at any time without changing its shape and without leaving any traces on the surface.
This strip can also be fitted on sharp edges with about 90 angles.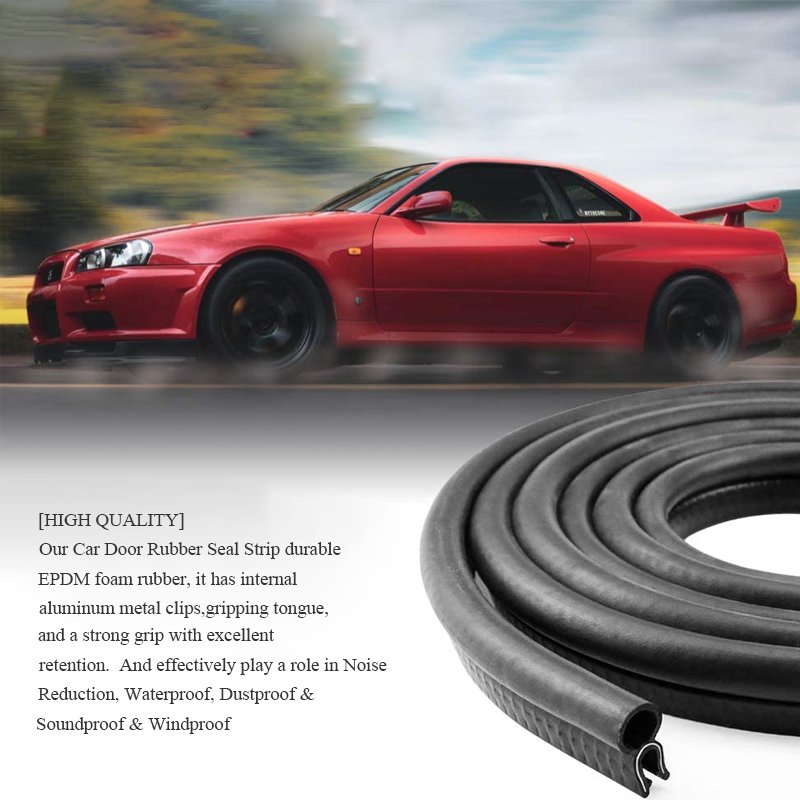 Our factory