Corrugated silicone hoses supplier
1.100% Virgin silicone materials
2. Provides high-pressure resistance and superior impulse resistance.
3. Provides superior oil resistance, heat resistance, and aging resistance by using special synthetic rubber
4. Provides superior bonding in hose internal, soft use, and small deformation under pressure
5. Provides superior kink resistance and fatigue resistance and longer services life
6.Working Pressure:0.3-5MPA (3-50Bar)
7.Option of fabric: Polyester/ Aramid(Nomex) / Glass Fibre
8. Surface/Finish: Smooth or Cloth
please contact me
Corrugated Silicone Hoses Manufacture
Our company specializes in manufacturing silicone hoses, truck silicone hoses, rubber hoses, Silicone Corrugated Hoses
Made of High Temp 4-ply Reinforced Silicone it meets and exceeds SAEJ20 industry standards,
is ideal for heavy-duty pressure connections, and provides excellent resistance for high-temperature applications UV and ozone-resistant. (Contact me for free samples)
Corrugated silicone flexible hose Application
We carry a wide range of hoses for European trucks, American trucks, Japanese trucks, and construction machines like Volvo, Scania, Man, Benz, DAF, Ford, Renault, Kamaz, Maz, Gaz, Hino, International, Mack, Freightliner, and so on. the following table is our product model reference if you do not find the model you need, please contact us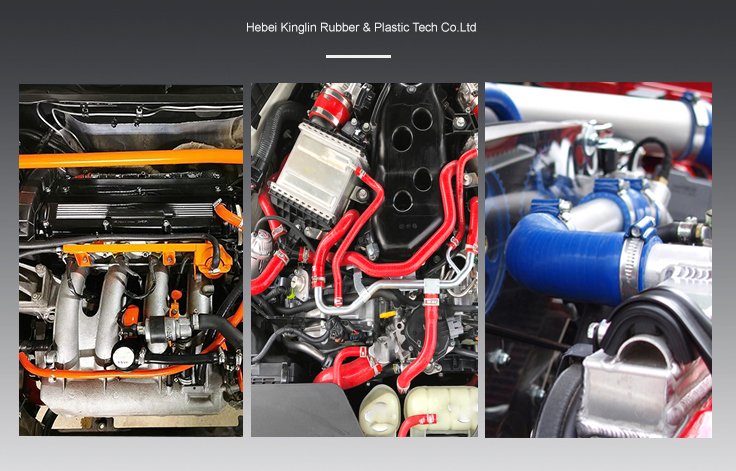 Features of corrugated silicone hoses
The silicone tube is made of mesh cloth and silica gel layer by layer.
(Built-in thickened steel wire can withstand greater pressure)
With long service life, high-temperature resistance, low-temperature resistance
Non-deformation, anti-aging, and other characteristics
Resistant to compression permanent deformation, UV resistance, flame retardant, and other characteristics.
Non-toxic, environmental protection, high transparency, strong resilience.
Welcome to customize various models and sizesFabric layer: 4 layers of fiber mesh cloth, 5 layers of fiber mesh cloth, customizable
Temperature resistance range: -60 degrees to 260 degrees
Pressure resistance range: 2.5MPa-4.0MPa
Please contact customer service for customization
corrugated silicone hoses Product Specification