1 inch Elbow Silicone Hose
| | |
| --- | --- |
| Product | Elbow silicone hose |
| Material | Silicone rubber + Fabric reinforcement |
| Temperature | -60 ° C ~ 260 ° C |
| OEM/ODM | Available |
90 Degree Elbow Coupler, Made of High Temp Reinforced Pure Silicone
4-ply polyester reinforcement construction
Great for marine and industrial use, custom intercooler piping fabrication, intake or radiator cooling system UV and ozone resistant(Please contact me)
wholesale Elbow Silicone Hose Manufacturers
Want a product that can withstand just about any industrial stress that you can throw at it? And we could manufacture your samples and drawing.
Elbow Silicone Hose is insulating and non-conductive
silicone hose resists damage from chemical corrosion.
This product has Excellent ozone and UV resistance. (Contact me for quotations and free samples)
Our silicone hose products are not suitable for use with pressurized oil or fuel. We do, however, offer special Fluorocarbon and Fluorosilicone liners that offer superior chemical resistance. Please contact our engineers for more product details to meet all your needs
High-Temperature 4-Ply Reinforced 90 Degree Elbow Coupler Silicone Hose, knitted premium polyester fabric with high-temperature silicone rubber, which meets or exceeds SAEJ20 Standard and is engineered for extreme temperature and various pressure ranges where high performance levels are required. The Silicone Hose is commonly used for joining two hard pipes while reducing the possibility of connections coming apart or having your hard pipes or another equipment break.
Elbow Silicone Hose Applications
The silicone hoses are used by professionals in industries such as high-performance racing vehicles, commercial trucks and buses, Marine, agricultural and off-highway vehicles, food and beverage, and general manufacturing industries.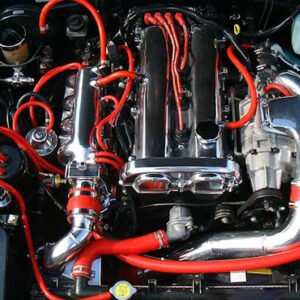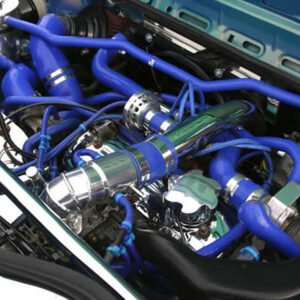 Silicone Product Specification
Why Choose Silicone Hose?
1.21 years of production experience, stable delivery
2. Professional product design and development team to meet the individual needs of customers
3. Support OEM/ODM
4. Strict selection of high-quality raw materials, and product quality assurance. Realize 3D printing inspection tooling
5. The product has passed IATF16949, ISO14001:2015 quality inspection, and certification
6. Products are exported to more than 70 countries and regions around the world