3/4 Silicone Hose From Manufacturer
With an inside dimension of 3/4 inch, this hose offers a moderately sized passage for conveying liquids and gases at moderate flow rates. The inner bore is a common size used for applications like water hoses, compressed air lines and more, suited for medium demands for fluid transfer.
This hose is often used for transferring water, circulating compressed air, creating recirculation circuits, draining fluids from systems, and pneumatically transporting liquids or fine particles. Its 3/4 inch inside diameter and material characteristics make it suited for a range of medium flow applications involving fluid transfer.
The silicone material retains pliability even under harsh temperature extremes, helping to avoid rupture caused by the motion of terminal units. This flexibility also renders the 3/4 inch hose effortless to install and reposition. The elastic characteristics of the silicone rubber permits convolutions that would crack many other varieties of piping, in addition to presenting simple routing and attachment.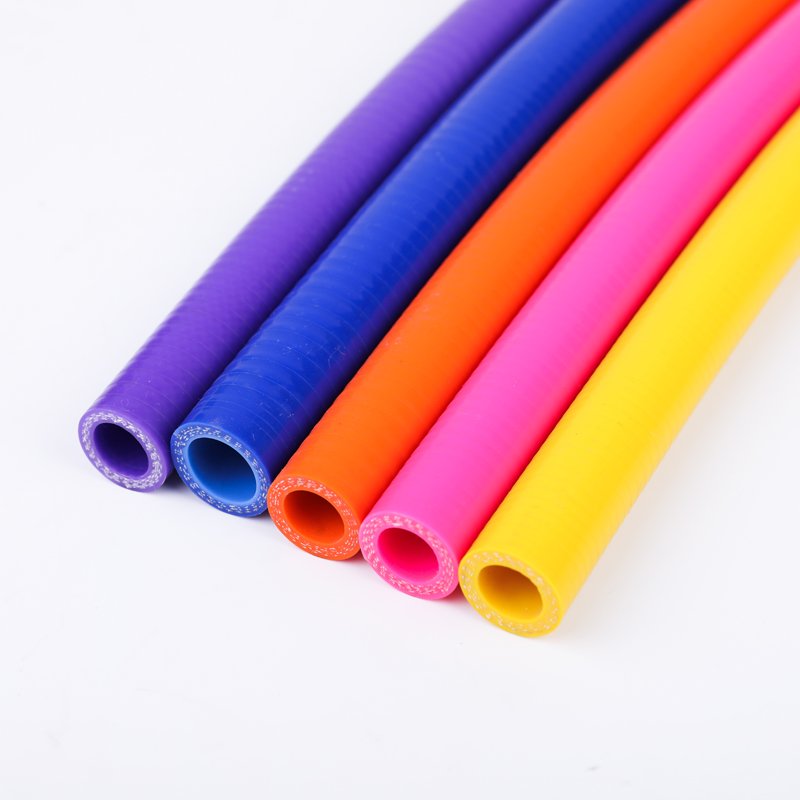 Brief Of KINGLIN Manufacturer Of Silicone Hoses
Our company can offer a range of silicone coolant hose products that offer superior durability and long-lasting quality compared to other radiator hoses.
We can supply special products with inner diameters ranging from 6mm to 152mm. This ensures that you always get the perfect product for your specific requirements.
Silicone Coolant Hoses Feature Below
Our silicone coolant hoses feature a special 3-layer polyester-reinforced silicone. The material has been engineered to provide excellent sealing and thermal insulation properties. (We can also customize the number of layers according to customer requirements, the higher the number of layers, the stronger the pressure resistance)
In addition to providing superior durability, our silicone coolant hoses also provide outstanding durability performance. Silicone has excellent heat, chemical, and oil resistance.
We can also manufacture and supply a range of connectors such as truck silicone hoses, reducer hoses, silicone radiator hose kits, etc.
If you are not sure which product is best for your unique requirements, please feel free to contact us.
3/4 Inch Silicone Hose Product Features
(1)the range of continuous use temperature: -60 ° C ~ 260 ° C;
(2)soft, arc-resistant, corona-resistant;
(3) can be customized according to customer requirements of various specifications;
(4)harmless non-toxic tasteless;
(5)high pressure, environmental protection;
(6) High-quality product;
Standard color: Black, red, blue, white, gray, green, transparent (other colors can be produced as required)