Flexible silicone radiator hose
| | |
| --- | --- |
| Material | Reinforced EPDM |
| Hose ID | 62.5 mm (2.46 in) |
| Temperature range | -40°C to 125°C (-40°F to 257°F) |
| Burst pressure | 5.5 bar (80 psi) |
| Maximum working pressure: | 1.4 bar (20 psi) |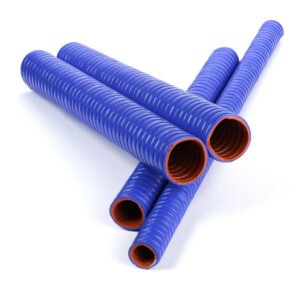 Flexible silicone radiator hoses can withstand temperature extremes ranging from -50°C to 250°C (-58°F to 482°F), making them ideal for engines operating in demanding conditions. The inherent flexibility of silicone allows the hoses to adapt to various shapes and bends. Facilitating easy installation and enhancing overall system efficiency.
From automotive applications to industrial machinery and aerospace. These hoses play a vital role in ensuring efficient engine cooling and smooth operations. With their extended service life and exceptional performance. Silicone radiator hoses are the ultimate choice for those seeking reliable solutions for high-temperature environments. Invest in these hoses to protect your engines and equipment, and experience the benefits of their long-lasting and reliable performance.
Features of Flexible silicone radiator hose
Excellent Flexibility:
The inherent flexibility of silicone enables the hose to bend and twist easily. Making it highly adaptable to complex routing requirements in engine compartments.
High-Temperature Resistance:
Flexible silicone radiator hoses can withstand extreme temperatures without deteriorating or losing their structural integrity. Ensuring consistent cooling performance even under harsh conditions.
Durable Construction:
Manufactured with premium silicone materials and reinforced with fabric or wire. These hoses offer enhanced strength and resistance to wear, extending their service life.
Advantages
Optimal Engine Cooling: The flexibility and efficient coolant flow of silicone hoses facilitate consistent engine cooling. Preventing engine overheating and potential damage.
Leak Prevention: The tight and secure fit of silicone hoses reduces the risk of coolant leakage. Maintaining the integrity of the cooling system.
Longer Service Life: The high-quality materials and reinforcement used in silicone radiator hoses. Resulting in a longer lifespan compared to standard rubber hoses, reducing maintenance frequency and costs.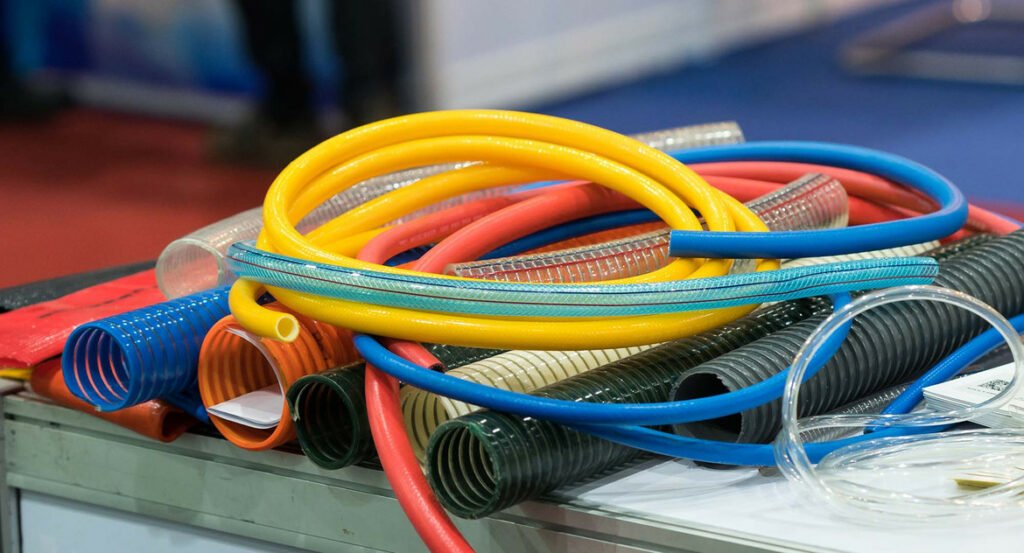 Maintenance Tips for Flexible Silicone Radiator Hoses
Regular Inspection: Check the hoses for signs of wear, cracking, or damage, and replace them if any issues are detected.
Coolant System Flush: Perform regular coolant system flushes to remove debris and contaminants that may affect the hoses' performance.
Avoid Abrasive Surfaces: Protect the hoses from contact with abrasive surfaces and sharp edges to prevent premature wear.
Brand strength introduction
Kinglin Silicone Hose Manufacturer is a renowned industry leader. Known for its exceptional quality and innovative solutions in the silicone hose manufacturing sector. With a strong commitment to customer satisfaction and cutting-edge technology.
Kinglin has earned a reputation for delivering top-of-the-line silicone hoses for various applications. In this article, we will explore the strengths that set Kinglin Silicone Hose Manufacturer apart from its competitors . And why it remains the preferred choice for customers worldwide.
Extensive Industry Experience and Expertise
Cutting-Edge Technology and Advanced Production Facilities
Comprehensive Product Range
Stringent Quality Assurance
Customization Capabilities
Global Reach and Customer Support