China Factory 25 Inch Silicone Hose For Sale
The Intercooler Silicone Hose is a vital component in turbocharged engines, playing a significant role in enhancing cooling efficiency and overall performance. Designed to withstand high temperatures and pressure.
This silicone hose ensures the smooth and efficient transfer of compressed air between the intercooler and the intake manifold. In this article, we explore how Intercooler Silicone Hoses boost cooling efficiency, their reliable construction, and the versatility they offer for different applications.
China Factory 25 Inch Silicone Hose
The inner diameter of 25 inch silicone hose can vary, with common sizes including 1/2 inch, 3/4 inch, 1 inch, and larger, depending on the required flow needs and application. (Contact me for free samples)
Applications for a 25 inch silicone hose include providing final connections between fluid tanks and dispensers, circulating air or fluids through machines or devices, draining systems, and pneumatically conveying solids over short distances.
When it comes to high performance hoses, Kinglin 25 Inch Silicone Hose stands out as a reliable and versatile solution. Engineered with precision and crafted with top-quality materials, this silicone hose guarantees optimal performance and longevity.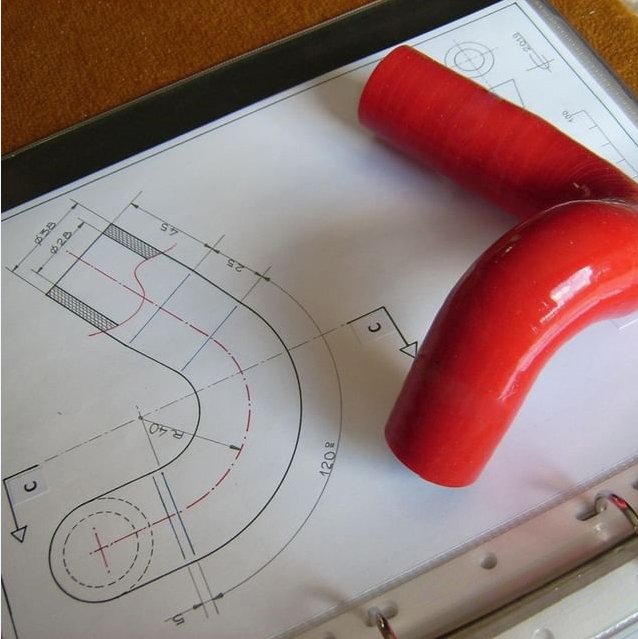 Intercooler Silicone Hose Application
We carry a wide range of hoses for European trucks, American trucks, Japanese trucks, and construction machines like Volvo, Scania, Man, Benz, DAF, Ford, Renault, Kamaz, Maz, Gaz, Hino, International, Mack, Freightliner, and so on. the following table is our product model reference if you do not find the model you need, please contact us!
Enhancing Cooling Efficiency for Turbo Systems
The primary function of the Intercooler Silicone Hose is to facilitate the transfer of compressed and heated air from the turbocharger to the intercooler. Where it undergoes cooling before entering the engine. By reducing the temperature of the intake air. The intercooler enhances the density of the air, resulting in more efficient combustion within the engine.
A well-designed Intercooler Silicone Hose ensures minimal pressure drop and optimal airflow, maximizing cooling efficiency. The silicone material's ability to withstand high temperatures ensures the hose remains intact and efficient, even under extreme operating conditions.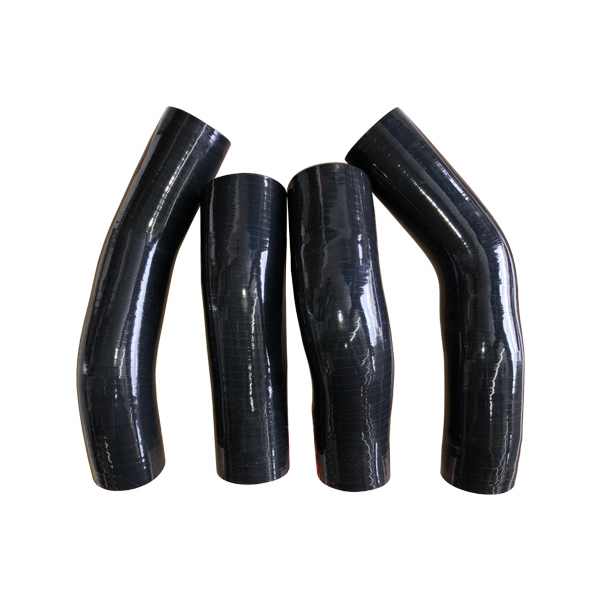 Reliable and Durable Construction for Longevity
Intercooler Silicone Hoses are engineered to withstand the harsh conditions present in turbocharged systems. High-quality silicone material offers excellent heat resistance, preventing the hose from becoming brittle or degrading over time. This durability ensures that the hose remains reliable and leak-free throughout its lifespan.
Furthermore, Intercooler Silicone Hoses are often reinforced with layers of fabric or wire, adding strength and resilience to the hose. The reinforcement helps prevent kinks and hose collapse, even under high boost pressures. With the right care and maintenance, these hoses can last for years, making them a cost-effective choice for turbocharged engines.
Customization Options for Different Applications
Intercooler Silicone Hoses come in various shapes, sizes, and configurations, making them suitable for a wide range of applications. Manufacturers often offer customization options to meet specific engine layouts and requirements. Whether it's a straight hose, a 90-degree elbow, or a complex shape to fit in tight spaces, Intercooler Silicone Hoses can be tailored accordingly.
Additionally, these hoses are available in different colors, allowing for color-coding in complex engine bays, simplifying maintenance and identification of different systems. The ability to customize the hose ensures it seamlessly integrates into the overall design of the turbocharged system.
Silicone Product Specification
Why Choose China Factory 25 Inch Silicone Hose
With more than 10 years of production experience, the plant area is 36,000 square meters, the number of employees is more than 160, and the monthly production capacity exceeds 400,000 pieces, and all these can make sure a stable delivery time.
Professional product design and development team, support OEM/ODM, and the use of CAD, CATIA, UG, and other professional software can meet the individual needs of customers.
Our factory supports the free development of new products, and free samples are possible to check the quality. The ERP production management system makes secondary purchases more convenient.
High-quality raw materials, carefully selected brand silicone suppliers, and product quality is guaranteed. 3D printing inspection tooling makes inspection more accurate.  At the same time, the product warranty period is one year.
The product has passed the IATF16949, ISO 9001:2015 quality inspection and certification.
The market coverage is wide, the products are exported to more than 70 countries and regions around the world, and the number of stable cooperative customers has reached more than 230. In 2021, compared with 2020, The growth of foreign trade increased by 70% year-on-year.