Wholesale Truck PRO Silicone Hose China Supplier
Silicone is not an electrical conductor.
Silicone resists damage from chemical corrosion.
Silicone doesn't degrade under ozone and UV light.
Truck Pro Silicone Hose
Truck PRO Silicone Hose is a brand of high-quality silicone radiator hoses designed specifically for use on heavy duty trucks.
Key Features Of Truck PRO Silicone Hose include:
Made from premium DOT-approved silicone rubber – This ensures high heat and chemical resistance, flexibility, and long service life.
Enhanced crush resistance – The convoluted inner hose lining provides crush resistance and maintains coolant flow.
Smooth external surface – The smooth silicone hose helps reduce friction and wear of other components.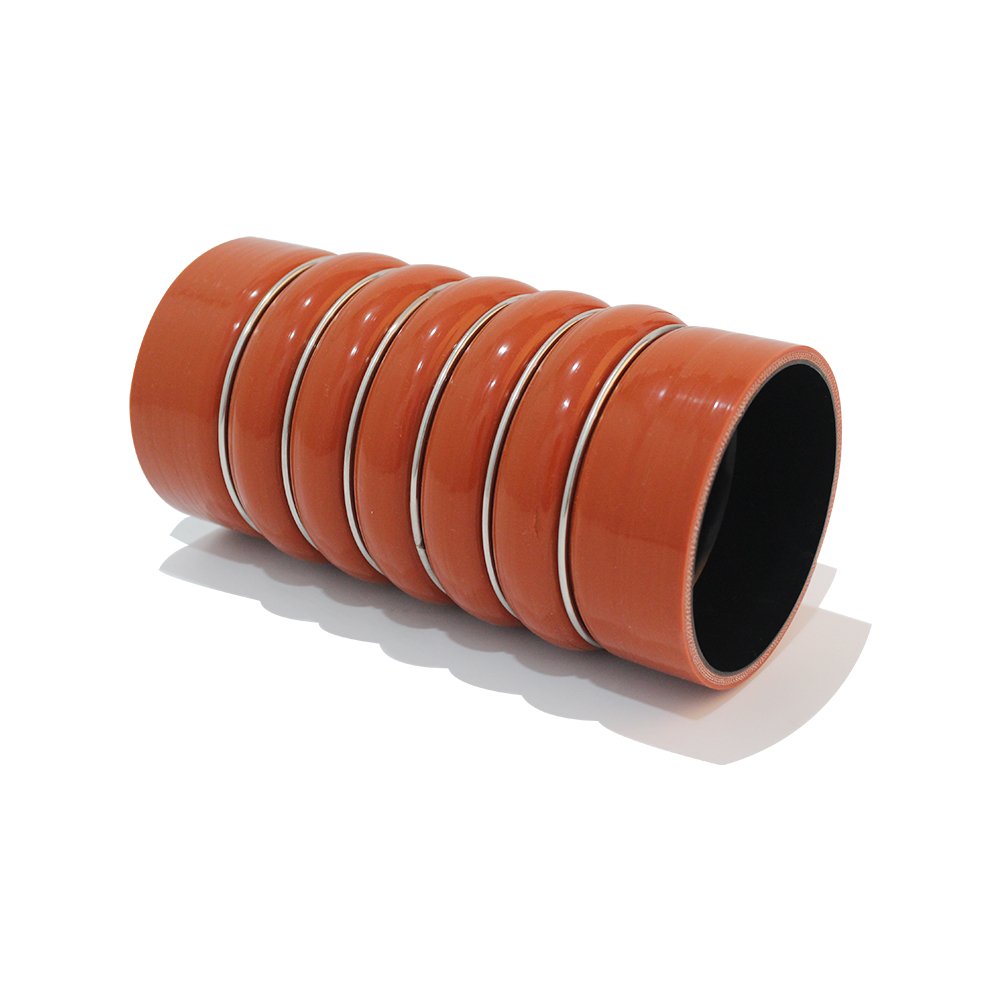 Truck PRO Silicone Hose Application
We carry an extensive selection of hoses for trucks and construction vehicles from Europe, America, Japan and other regions. Our offerings include hoses for models like:
• Volvo • Scania • MAN • Mercedes Benz • DAF
• Ford • Renault • Kamaz • Maz • Gaz
• Hino • International • Mack • Freightliner
Please refer to the product model list below for common part numbers. If you do not see the model you need, please contact us and we will check our inventory for the correct replacement hose for your vehicle.
Revised Table:
Model Part Number(s)
Volvo FM9 FM9-103, FM9-209
Scania P94 P94-105, P94-201
Maz 537x 537X-399
Kamaz 54118 54118-112, 54118-221
Silicone Product Specification
Why Choose US?
With more than 10 years of production experience, the plant area is 36,000 square meters, the number of employees is more than 160, and the monthly production capacity exceeds 400,000 pieces, and all these can make sure a stable delivery time.
Professional product design and development team, support OEM/ODM, and the use of CAD, CATIA, UG, and other professional software can meet the individual needs of customers.
Our factory supports the free development of new products, and free samples are possible to check the quality. The ERP production management system makes secondary purchases more convenient.
High-quality raw materials, carefully selected brand silicone suppliers, and product quality is guaranteed. 3D printing inspection tooling makes inspection more accurate.  At the same time, the product warranty period is one year.
The product has passed the IATF16949, ISO 9001:2015 quality inspection and certification.
The market coverage is wide, the products are exported to more than 70 countries and regions around the world, and the number of stable cooperative customers has reached more than 230. In 2021, compared with 2020, The growth of foreign trade increased by 70% year-on-year.