1 inch Silicone Heater Hose
| | |
| --- | --- |
| Standard | SAE J20 R3 Class A |
| Working Temperature | -60°C to 260 °C |
| Standard Color Option | Blue/Red/Black/Green/Yellow/Orange etc |
| Length | 10/20/30/50m as customer's requirement |
Name: High Temp Reinforced Silicone Heater Hose
Layer Material: 1-5 Ply Reinforced Silicone
Inner:100% High-quality silicone Cover: silicone
Reinforcement: Polyester/Aramid Braid
High flexibility for versatile applications
High environmental resistance to weathering, coolant deterioration, and ozone
Suitable for emission hose applications
Polyester textile cord reinforcement for high durability
TOP blue silicone heater hose factories
1 inch silicone heater hose high-temperature resistance Electrochemical degradation resistance UV and ozone resistance
Ordinary silicone is not oil resistant, but fluorosilicone with its unique properties provides resistance to many fuels, oils, and solvents, including gasoline, Get wholesale price now.
Silicone rubber is noted for its water resistance. It has an extremely low degree of water absorption and its mechanical properties show minimal change, even after long periods of immersion
China blue silicone heater hose Product Specification
100% Virgin silicone materials
Standard: SAE J20 R3 Class A
Working Temperature: -60°C to 260 °C
Standard Color Option: Blue/Red/Black/Green/Yellow/Orange etc
Length: 10/20/30/50m as the customer's requirement
UV and ozone resistant.
1 inch silicone heater hose Application
1 inch silicone heater hose use in cooling, in heating. they are very flexible with a good bend radius. This allows it to be used in continuous runs, across the full length of a bus or other long vehicle.
With fewer joints and clips, apart from the associated cost savings, the risk of leakage is greatly reduced.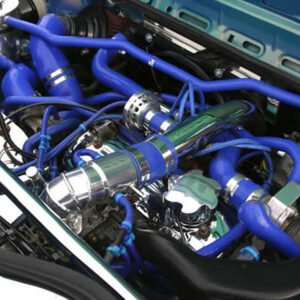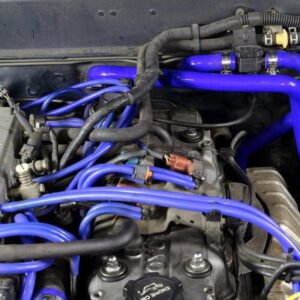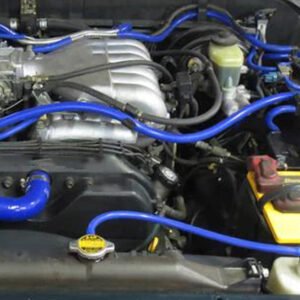 Silicone Heater Hose Specification
Product Packaging