OEM 1375718 Truck Silicone Hose For SCANIA
Product Specification:
OEM No: 1375718
For air/water, not fuel/oil
For fuel and oil use, the hose needs to be lined with FLUOROSILICONE
Color: Blue, Red, Black, etc. (Inner lining can adopt different colors)
Wall Thickness: 4mm, 4.5mm, 5mm, or as requested
Size Tolerance: ID<4″, ± 0.5mm; ID>4″, ± 1mm
Surface: Smooth or Cloth
LOGO: Kinglin, or as request
Truck Silicone Hose
Our OEM 1375718 Truck Silicone Hose For SCANIA is made of High Temp Reinforced Silicone Meet and exceeds SAEJ20 industry standards. It is ideal for heavy-duty pressure connections and provides excellent resistance for high-temperature applications UV and ozone-resistant.
This high-quality silicone hose is engineered to meet the demands of heavy-duty vehicles, ensuring efficient coolant circulation and resistance to extreme temperatures. If you're a SCANIA truck owner looking to optimize your vehicle's performance and reliability, the OEM 1375718 Truck Silicone Hose is a must-have component in your arsenal.
Silicone Hose Applications
We carry a wide range of hoses for European trucks, American trucks, Japanese trucks, and construction machines like Volvo, Scania, Man, Benz, DAF, Ford, Renault, Kamaz, Maz, Gaz, Hino, International, Mack, Freightliner, and so on. If you do not find the model you need, please contact us.
Heavy-duty truck for Mercedes-Benz
OEM: 1375718
Vehicles with diesel engine
For use in high-vibration, hot, and cold air aspiration units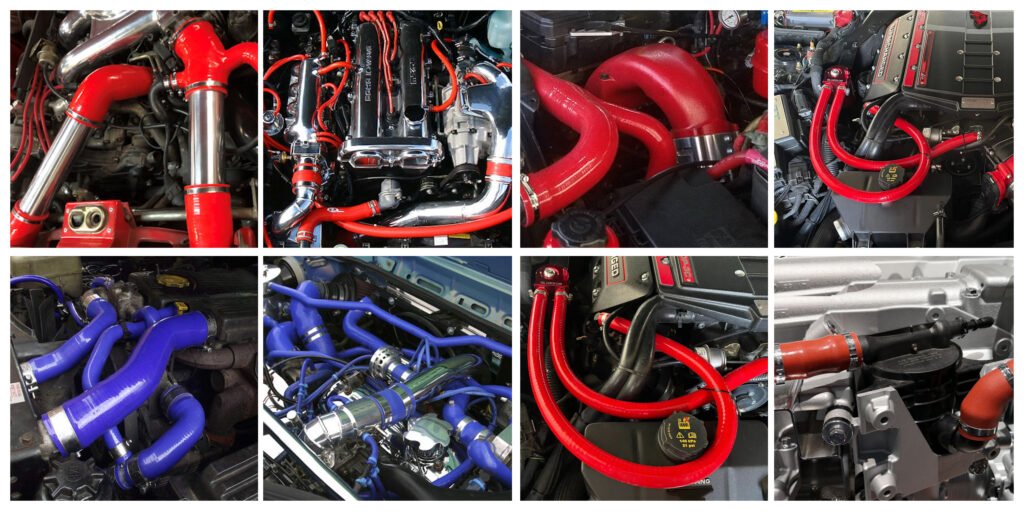 Features of silicone intercooler hose
The silicone intercooler hose is made of mesh cloth and silica gel layer by layer.
(Built-in thickened steel wire can withstand greater pressure)
With long service life, high-temperature resistance, low-temperature resistance
Non-deformation, anti-aging, and other characteristics
Welcome to customize various models and sizes
Fabric layer: 4 layers of fiber mesh cloth, 5 layers of fiber mesh cloth, customizable
Temperature resistance range: -40 degrees to 260 degrees
Pressure resistance range: 0.2-1.2Mpa
Please contact customer service for customization
OEM Number:81963010668 / 81963010567 / 81963010593
Truck Hose Product Specification